Carina is the Affordable Safety Solution
The first mass notification and safety IoT platform that protects both people and buildings while fully integrating device management to greatly reduce IT workload. We built Carina so that you don't need to sacrifice safety and functionality. Existing mass notification systems are inherently broken. Carina solves this problem by providing complete coverage and reliable operation.
Intuitive Dashboard: Manage everything through a simple dashboard
Send daily announcements or emergency alert
Manage & configure devices
Scripted emergency safety plans
Powerful Calendar Scheduler: Make daily activities simple
Create school bell schedules
Pre-recorded announcements
Automated building controls
Intelligent Devices: Carina is also a family of IP endpoints enabling complete building coverage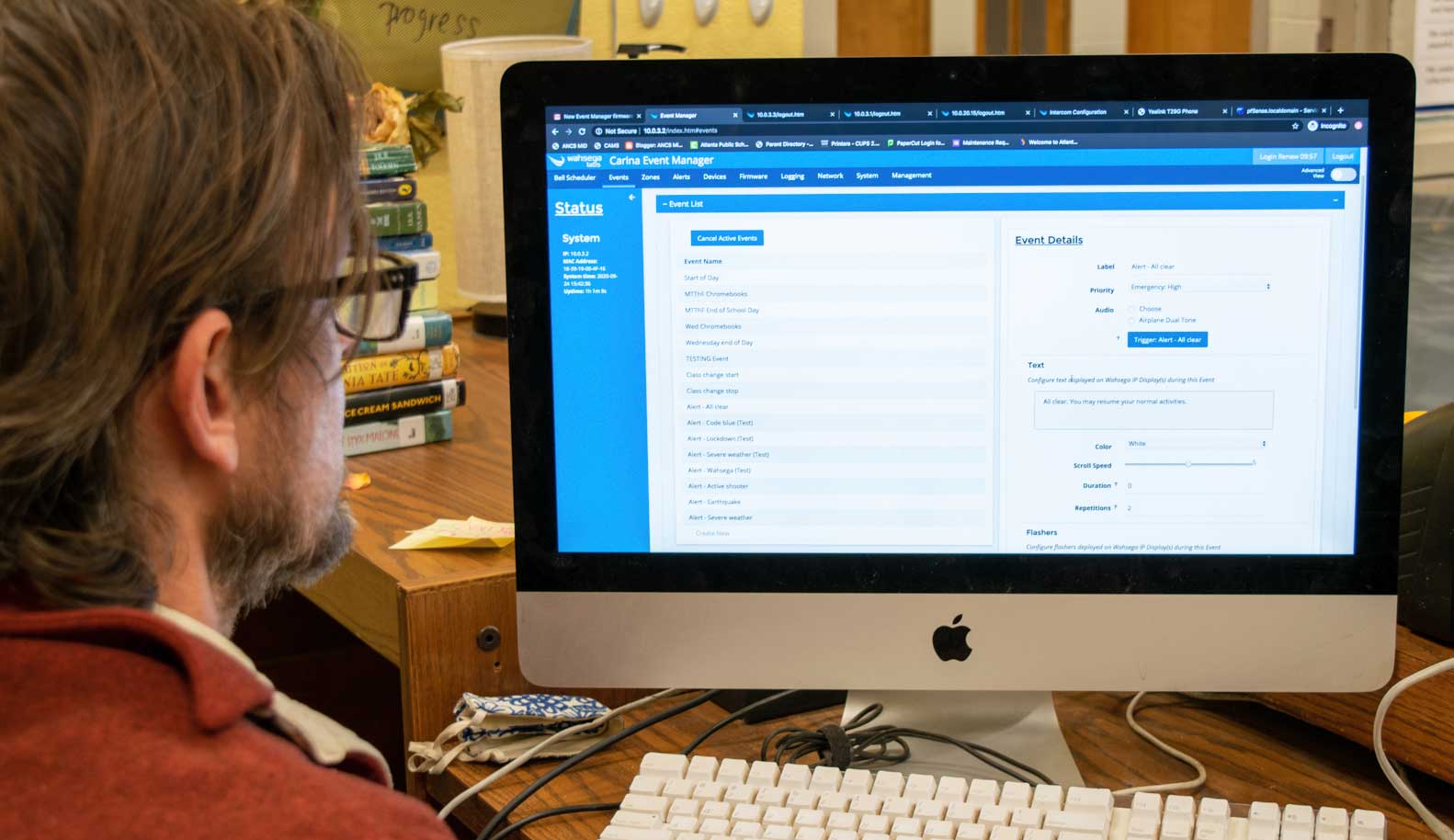 I now have a one-fit device that can solve a lot of problems. From a management standpoint, I don't have a separate intercom, alert systems, and time system
How can Carina help your organization?
The backbone of Carina, our smart devices help you achieve your safety goals and maintain an unbroken chain of communication. Digital displays for visual messaging, IP speakers for indoor and outdoor coverage, and IoT devices for building monitoring. Help points allowing people to reach out for help, all easily managed from a single user interface.
Affordable for your environment
Protect your people with a next-generation digital platform for less than the price of old legacy systems. No more device license fees to rack up your operating expenses. We protect your investment with no extra added cost for new features. Install costs reduced by 50% from our patented technology.
Trusted Reliability
Carina was designed from the start to handle a wide range of environmental failures and continue operating. It's fully functional on-premise when power, internet, or phone lines go down.  Auto failover features for accidental server outages. Proven to work in the harshest industrial environments, even when your AC & heat does not work.
Simplified Management for IT
IT departments are stretched thin as it is. Carina was designed from the ground up to be very simple to use whether you are technical or not. With zero-touch provisioning, automated clock-syncing, device health reports, and simple device firmware upgrade built-in.
About Wahsega
Wahsega is the first Safety IoT company protecting people and buildings while linking device management with building intelligence to create Carina, the next-generation mass notification solution. Carina is the first affordable platform that can provide complete coverage for every building in the world regardless of budget restrictions. Wahsega has the most advanced and experienced software and hardware engineers in the world, delivering cutting edge technology at a rapid pace to provide future proof solutions. All Wahsega products and technology are designed, developed, and manufactured in the USA.
Read the original Press Release