"The Carina system is a faster and more reliable solution that fit within our limited budget."

– Robert Clemmer, IT Administrator
Problem
Justice Schools (PreK-8) (Wewoka, Oklahoma) needed to address technology communication issues across their 16-square mile campus with limited budget and resources.
Their existing PBX system could not broadcast announcements from a front office phone. They tried communicating via walkie-talkies, but found walkie-talkies extremely unreliable across their vast campus, especially during emergencies.
Updating firmware on the few legacy speakers on campus required taking a device offline in the middle of the day with the IT Department. Additionally, school clocks were always out of sync and required someone to set the clocks to the correct time indivdually.
Would Robert Clemmer, Justice School's IT Administrator, be able to find a mass communication solution that worked with their budget, legacy equipment, and Cisco cloud phone system?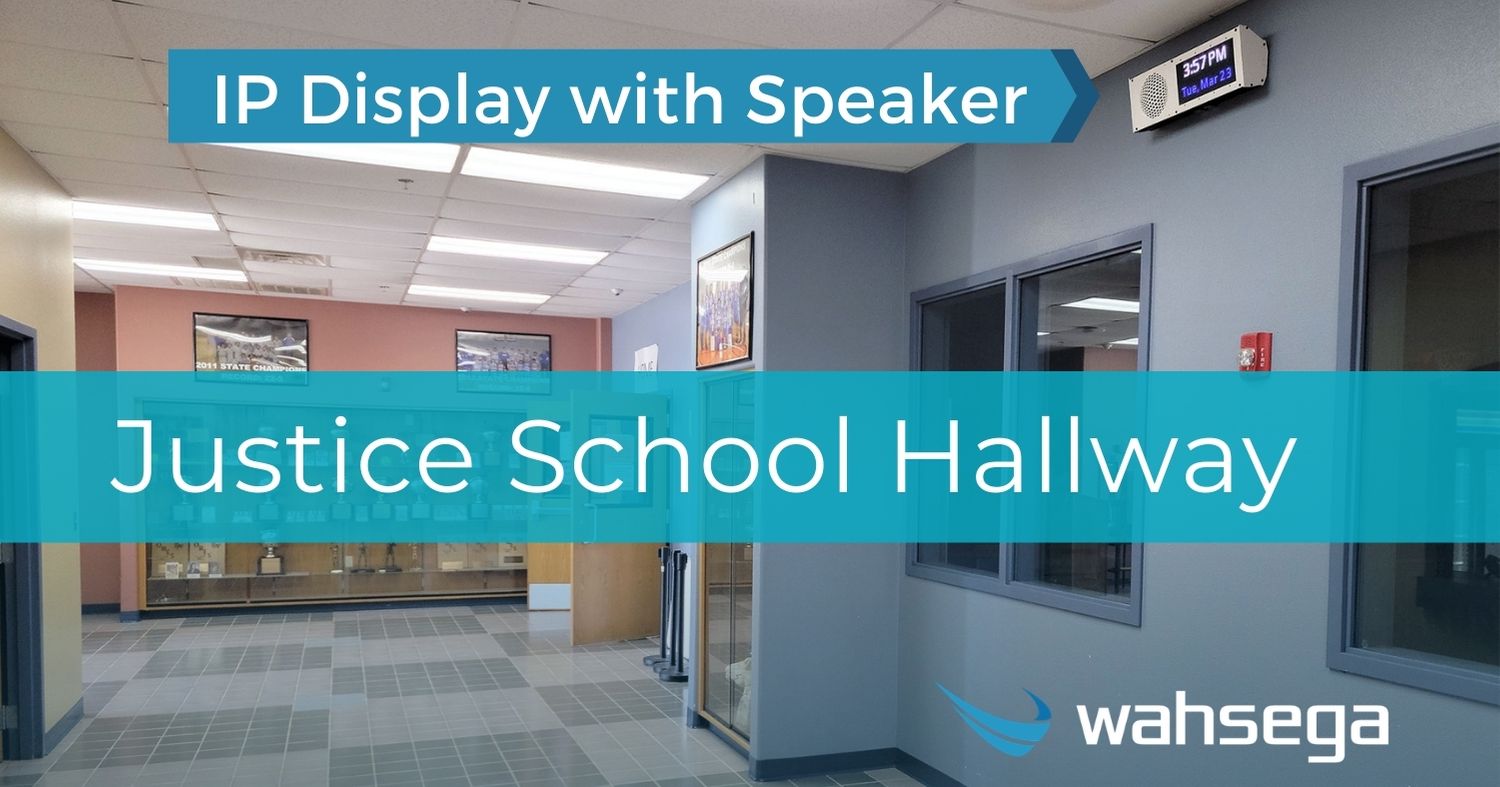 Solution
Justice School started by purchasing a small number of Wahsega speakers and found the speakers to be top quality and reliable. (Note: all Wahsega products are made in the USA.) From there, Clemmer installed the Carina platform, a faster and more reliable solution that actually fit within their limited budget.
With Carina, Justice Schools created a complete multicast solution with Wahsega IP Displays, IP speakers, and PBX. Once the Carina PBX was installed on their existing Cisco cloud phone system, school administrators could use their desk phones for broadcasting and paging. All school clocks are now perfectly in sync and update automatically for Daylight Savings Time.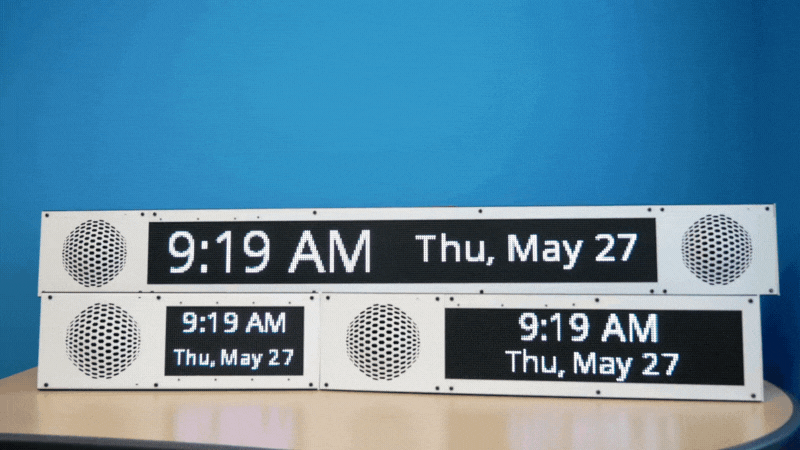 Results
Wahsega came through with their Carina solution for our school clocks, PA system, intercom, and emergency notification system. The Carina system is faster and more reliable, and fit within our limited budget. – Robert Clemmer, Justice Schools IT Administrator 
Why Justice Schools chose the Carina platform, Robert Clemmer, IT Administrator:
The hardware is extremely well made. Instead of a large complicated server,

Carina manages to do the same and more

in a smaller

easier to manage

package.
The licensing is very simple,

No licensing per device allowed us to focus on other technology for our students

. Competitors wanted money every step of the way.
Simple unified management bliss.

Changes can be made from one place instead of spending hours finding and logging into every IoT device over the network.
Uninterrupted confident communication

. You know that the Carina system will connect. No more trying to pick up a walkie talkie signal from across campus which is great if there was an emergency.
The speed messages are delivered was also a deciding factor in choosing a notification system.

Carina uses standard multicasting protocols

that any school with a computer network would support.
Carina makes updating Wahsega IoT devices painless.

Upload new firmware and tell Carina which devices to update and it simply does it. No more taking a device offline in the middle of the day while the IT Department is onsite to upgrade firmware.
Carina integrates with our existing virtual IP PBX intercom system. Carina together with an onsite PBX is a very affordable way to inform devices on campus through an existing phone system.

Competitors wanted a small fortune to allow even simple SIP connectivity.