School staff can now
quickly and easily change school bell schedules
. IT admins can authorize individual school staff with
Scheduler Only
access, and much more with Carina 2.5.
Carina 2.5 Release Summary:
Quickly and Easily Change School Bell Schedules
Is your school adjusting your bell schedule on a daily basis to accommodate standardized testing, seasonal breaks, early/late start days, and/or COVID cohorts? 
We work with schools who want to transition from old analog PA systems to digital PA systems. Carina, made by Wahsega, provides a simple and intuitive interface for school staff to easily adjust school bell schedules.
How to Set Up Your School's Bell Schedule (in 2 easy steps):
Step 1: Create Your Bell Schedules
Create your first Bell Schedule, then use the "Copy Bell Schedule" button and modify it for other bell schedules. You do NOT need to create each bell schedule from scratch!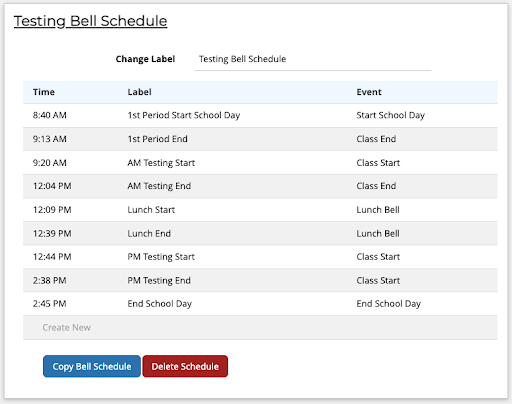 Step 2: Set your dates for each Bell Schedule
Let's say standardized testing runs February 7 – 11 and March 21 – 25. You can now easily set 2 different date ranges for your testing bell schedule.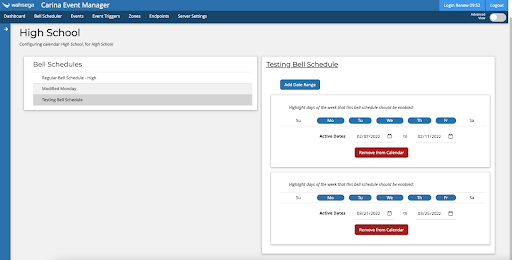 And that's how to set up your School Bell Schedule in 2 easy steps!
Create Individual Logins for Admins and Scheduler Access
Do you need individual logins and role-based access for technical and non-technical admins?
IT administrators can now create individual logins and set admin or scheduler only access for school staff members. This feature prevents individuals with 'scheduler only' access from accidentally disabling speakers or changing zones.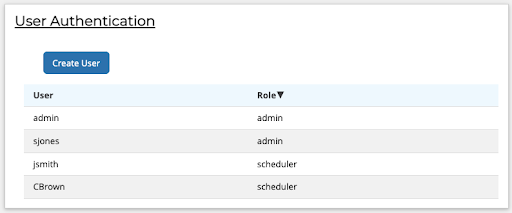 Event Visibility: Active and Event History
Does your current PA system provide a historical list of events and currently running events?
Carina Event Manager now shows all active running events in the dashboard.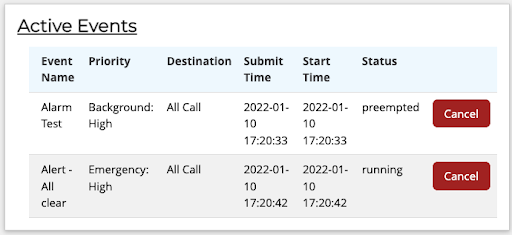 Event History provides a list of the most recent events

Launch or Cancel Events from the Dashboard
Have you ever accidentally triggered the Lockdown Alert and then needed to cancel it immediately?
From the Carina dashboard, you can easily launch a set of quick launch events.
For example, you can quick launch an alarm test by pressing the "Launch" button.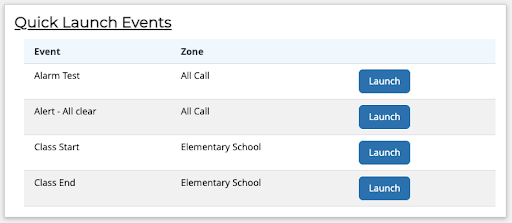 If you need to cancel an active event, press "Cancel" for the active event you wish to stop.

All Carina updates are included at no additional cost for current Carina customers. Please contact
support@wahsega.com
to upgrade to Carina 2.5.
Not familiar with Carina? Want to learn how Carina is reducing installation costs up to 50% for schools?
Schedule Your Carina 2.5 Demo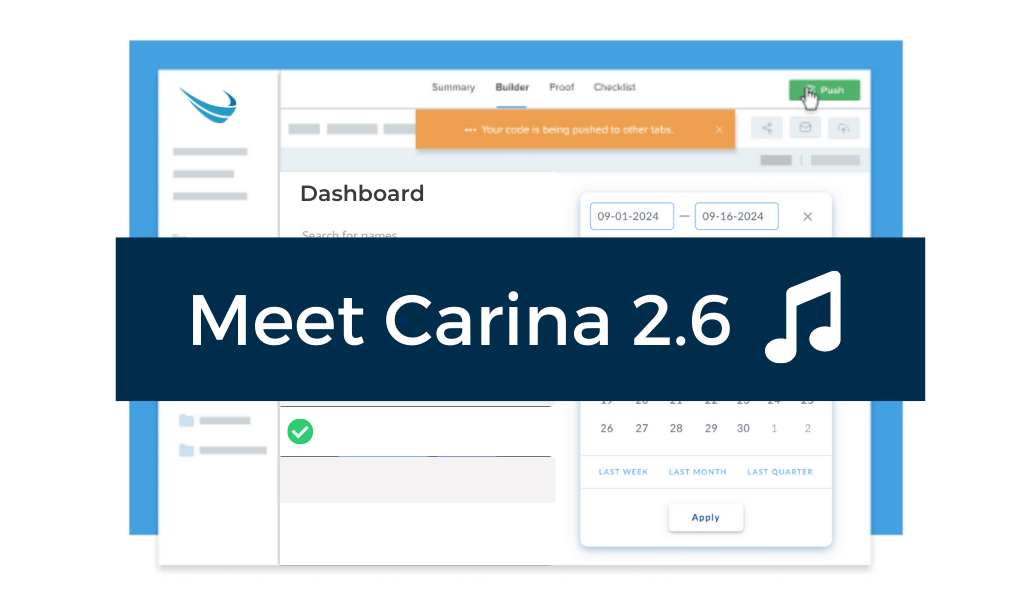 UPDATE
Everyone can enjoy high-definition sound from your Carina speakers, receive alerts from IoT devices, while enjoying enhanced security. Carina 2.6 is included at no additional cost to subscribers and does not require new hardware.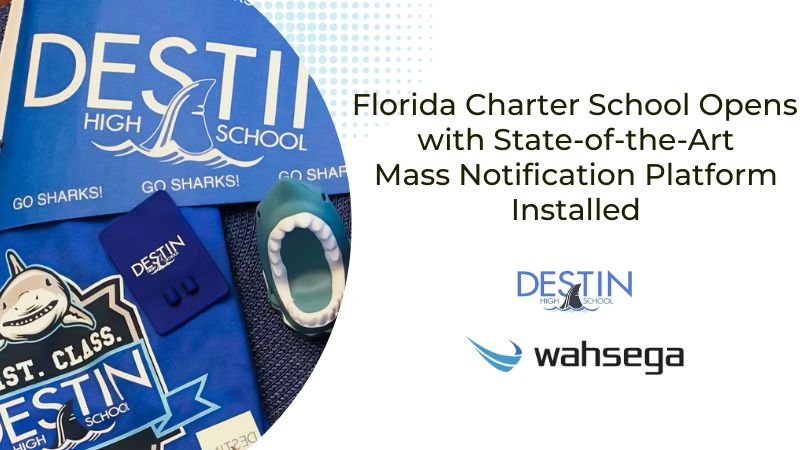 ANNOUNCEMENT
Destin High School recently opened their doors with the Carina platform fully installed and working as their all-digital PA system, intercom, bell scheduler, and clock sync.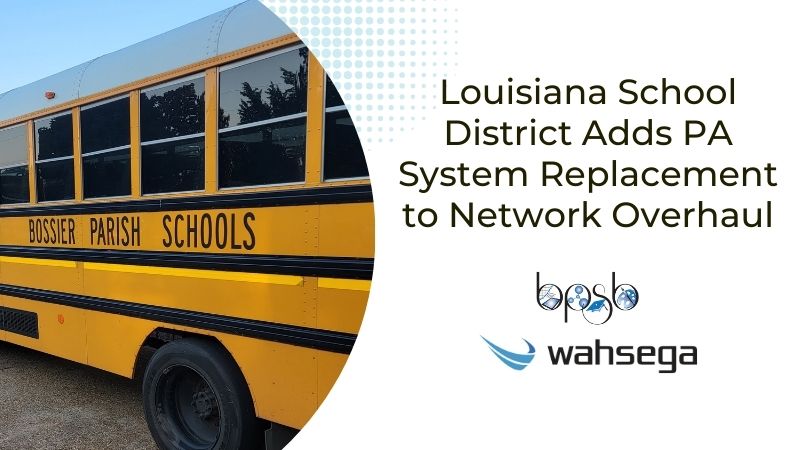 ANNOUNCEMENT
Bossier Parish Schools added the replacement of their PA system to their network upgrade project without extending the time frame.